Cyberknife – Workshop of InfoSec and Data Leakage Protection and Prevention
Workshop to be held in conjunction with iSCSI – International Conference on Industry Sciences & Computer Sciences Innovation.
Workshop Chair
Nuno Mateus-Coelho is a Professor and book author of Information Security, Systems Intrusion, Security in Cloud Systems, and Data Privacy at Lusófona University, Portugal.
He holds a Doctor of Science Summa Cum Laude in ​​Information and Cyber Security and is Editor-in-Chief of ARIS-Journal, General Co-Chair of iSCSi-Conference, Lab Manager of Capgemini's 5G LAB, CEO & Founder of Privacy Company NRMC.PT.
In the past years, he became a TED Speaker, Web Summit, CNN Portugal, and IEEE Speaker, providing keynotes worldwide on the theme of (in)security of information systems, and published and edited several books, articles, and chapters in international journals and conferences.
Workshop Description
The Cyberknife – Workshop of InfoSec, Data Leakage Protection & Prevention, will be held in conjunction with the iSCSI – International Conference on Industry Sciences & Computer Sciences Innovation.

Papers accepted by the workshop will be published and indexed by Scopus and Clarivate Conference Proceedings Citation Index – Web of Science (former ISI Thomson) and will be available on Sciverse ScienceDirect.

Moreover, the extended versions of all accepted papers will be invited to enhance their manuscripts for inclusion in a book of chapters or in journals: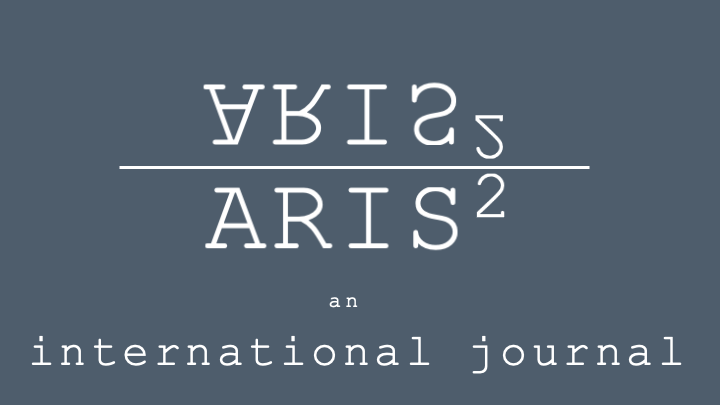 With the constant rise of products and services available through the web, the fact that these operate with sensible user information and data, harmful entities, and subjects are increasingly active in the virtual world. With improving defensive methods, cybercriminals recur to extremely sophisticated methods to perform their malicious activities. While protecting users' privacy, many technologies found in current malware and network attacks have been abused to allow criminals to carry out their undertakings unobserved. This poses many new challenges for digital forensics analysts, academics, law enforcement agencies (LEAs), and security professionals.

The aim of the Cyberknife – Workshop of InfoSec, Data Leakage Protection & Prevention is to bring together researchers, practitioners, tech companies, law enforcement agencies/representatives, and security professionals in the area of information security forensics and data privacy. This workshop aims to present a complete picture of novel research regarding information security, data leakage protection, and prevention challenges and how criminals undertake their actions.
Workshop Topics and Areas of Interest
Artificial Intelligence in Cybersecurity
Big data and cybersecurity
Business Continuity and disaster recovery
Child Safety in the cyberspace
Cloud Security
Critical infrastructure security
Cyber forensics
Cyber insurance
Cyber warfare
Cybersecurity and cyber resilience
Digital currency, blockchains, and cybercrime
Digital Privacy
Embedded systems security
Healthcare information security
Information security governance
Internet of Things security
Law, investigation, internet jurisdiction, and ethics
Network security
Security management
Software development security
Surveillance, interception, blocking, and sovereignty
Workshop Scientific Committee
Alexander Ryjov, Lomonosov Moscow State University, Russia
Ana Kovacevic, University of Belgrade, Serbia
Anirban Sengupta, Jadavpur University, India
António Vieira de Castro, Polytechnic Institute of Porto, Portugal
Avelina Alonso de Escamilla, Fundacion Universitaria San Pablo Ceu, Spain
Benjamim Fonseca, University of Trás-os-Montes e Alto Douro, Portugal
Carlos Sousa Telles, Federal Center of Edu. Tech. Celso Suckow of Fonseca, Brasil
Georgios V. Lioudakis, ICT Abovo, Grece
Maria Manuela Cruz-Cunha, Polytechnic Institute of Cávado and Ave, Portugal
Maria Ståhl, European Central Bank, Belgium
Mishall Al-Zubaidie, University of Southern Queensland, Australia
Nehinbe Joshua Ojo, Federal University OYE-Ekiti, Nigeria
Nuno Mateus-Coelho, ISLA – Polytechnic Institute of Management and Technology, Portugal
Ramanpreet Kaur, Jožef Stefan Institute, Slovenia
Renato Jose Sassi, University 9 of July, Brazil
Secundino Lopes, Polytechnic Institute of Portalegre, Portugal
Subrata Sinha, Dibrugarh University, India
Slawomir Grzonkowski, Symantec, UK
Teresa Sofia Castro, University Nova of Lisbon, Portugal
Teresa Guarda, State University Saint Helens, Ecuador
Hartini Saripan, Universiti Teknologi Mara, Malaysia
P. A. Vijaya, BNM Institute of Technology, India
Anabelén Casares Marcos, University of Leon, Spain
Workshop Important Dates
Important dates
New Deadline for paper submission: August 30, 2023
New Notification of acceptance/rejection: September 10, 2023
New Revised Version / Camera Ready: September 15, 2023
Conference: October 4, 5, and 6, 2023
Submission Procedure
Please use the following link to submit your paper:

Submit workshop paper
Paper format
Manuscripts must be written in English. Each manuscript should not exceed the maximum number of pages predefined for each submission type, considering the format available:

Paper templates and guidelines.
Sponsors
LAPI2S – Laboratory of Privacy and Information Systems Security