The conference will be held at the 7.000m2 modern building of the Polytechnic Institute of Management and Technology (ISLA) in Vila Nova de Gaia in Northern Portugal, where the famous Port wine cellars are located across from Porto city.
Because the the Institute is located in the same infrastructure as the Hotel HolidayInn Gaia Porto, all participants can access the conference via internal access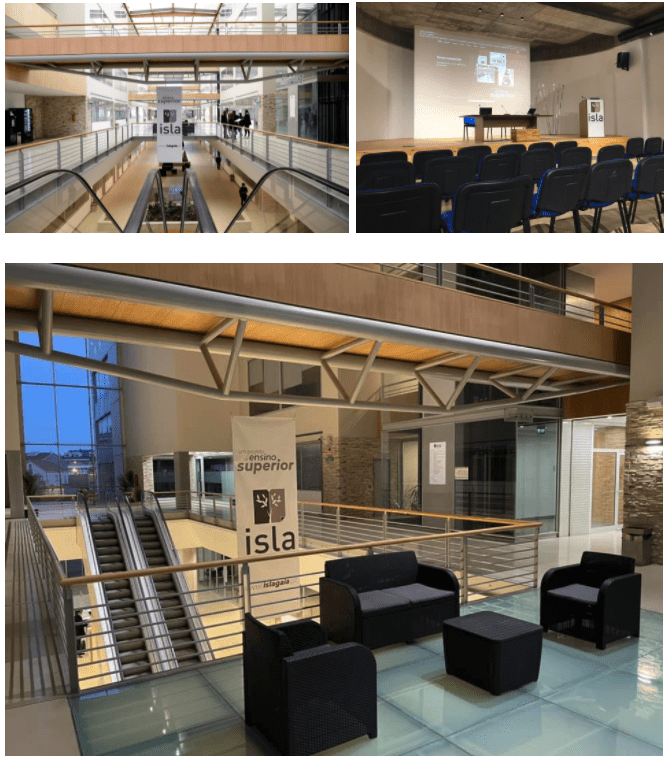 Vila Nova de Gaia, or simply Gaia, is a city in Porto District in Norte Region, Portugal. It is located south of the city of Porto on the other side of the Douro River.
Porto is one of Europe's oldest tourist destinations. Its wealth of monumental and artistic heritage, Port Wine, open-air leisure spaces and cultural life are just some of the reasons to visit this city. At any time of the day, 365 days of the year, Porto has a special charm for anyone visiting the city for the first time, as it does for those coming back for a second visit, to discover a city that is simultaneously modern and authentic. In 1996, the historical centre of Porto was classified by UNESCO as a World Heritage Site.
The city unfolds side to side with Vila Nova de Gaia along the river bank and the sea shore, to reveal charming vistas, inviting esplanades and all the pleasures of the outdoors, framed by its green spaces. Setting out to discover Porto and Gaia means bumping into surprise after surprise. Whilst maintaining its welcoming and conservative nature, the city is, at the same time, contemporary and creative.
This can be seen in its streets, its architectures and its monuments, its museums, its leisure spaces, its esplanades and its shopping areas which run from the traditional to the modern and exclusive. Events enliven the annual cultural and sporting calendars, culminating in 'São João', the city's very own Feast.
At night, Porto and Gaia turn into new and different cities, with entertainment and leisure opportunities that cater to all tastes and excitement that bubbles up to fill the streets with energy and cheerfulness.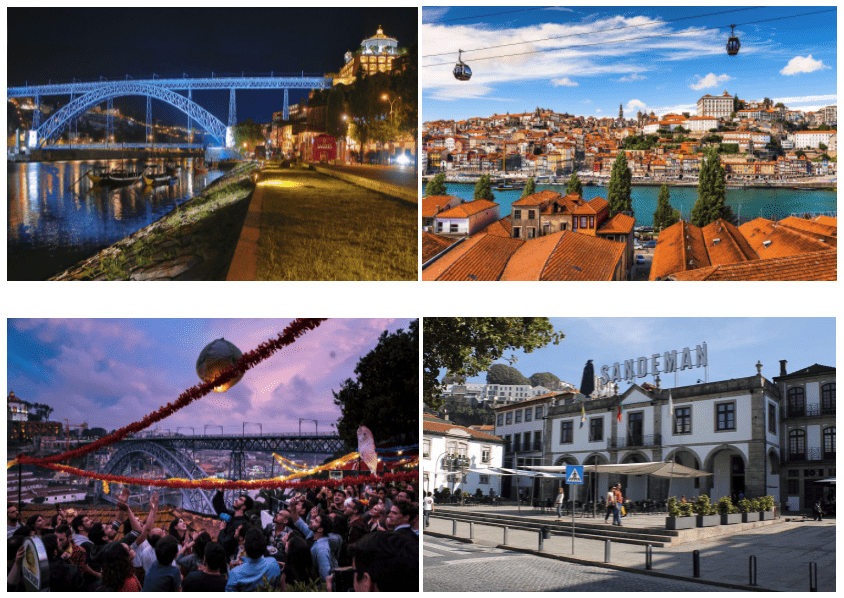 Accommodation
Conference registred participants may enjoy a special rate for a limited number of rooms. Early registration and room reservation are strongly recommended.
Please contact the hotel directly and mention the conference to benefit from these special rates.
Special rates for iSCSi-Conference participantes:
iSCSi-Conference particiants must make reservations directly with HolidayInn Porto/Gaia Hotel and provide the conference code #ISCSI2022 to access the following special rates:
Single Standard Room: 60,00€ / European Buffet Continental Breakfast Included
Twin Double Room: 70,00€ / European Buffet Continental Breakfast Included
SPA Atlantis Circuite

Supplement per person:

11.00€

Third Person Supplement:

30,00€

Supplement for View over the Douro River:

15,00€

Supplement for Upgrade to

 

Suite:

60,00€

Supplement

for Executive Floor (floor 21 & 22): 

35,00€

Supplement

for Business Suite Duplex:

80,00€

Supplement for

Family

Room

Duplex:

120,00€

City Tax per person: 1€
HolidayInn Porto Gaia Hotel ****
Located in Vila Nova de Gaia, at a 5-minute drive from the historic Porto centre, just 2 km from the Port Wine Cellars, this hotel offers soundproofed rooms, a sauna and wellness centre with various beauty treatments. Dom João II Metro Station is 700m away.
All rooms at Holiday Inn Porto Gaia are air-conditioned and feature modern bedding. Each room has a TV, a well-lit work desk and an en suite bathroom. Free WiFi is available throughout the hotel.
The bar has a variety of beer and cocktails and also organizes regular live music shows. Friends Kitchen is located by the hotel lobby and offers local and organic Portuguese cuisine, as well as regional and international wines. For an invigorating experience, guests can try the Atlantis Circuit at Spa and Tea.
A hydrotherapy pool with a different set of jets, sauna and Turkish bath is available with a special discount for our guests

The Airport Francisco Sá Carneiro (Porto) is about 19 Km from the Hotel and its journey on the A41, A29, & A44 takes about 16 minutes by car, uber or taxi.
Follow the A41 / IC24 from Av. Do Aeroporto, Av. Mário Brito and R. Conselheiro Luís Magalhães / N13
Continue onto A41/IC24. Head on A1 towards A44 to Gaia.
Exit in Devesas and continue onto Tv. José Fontana and R. José Fontana to R. Visc. das Devesas until you reach the Hotel Holiday Inn gaia Porto.
From Airport Francisco Sá Carneiro, you can use the Airport Metro station to take the composition E (purpule line) onto Traindade Porto Metro Station. In the same station look for composition D (yellow line) to Vila Nova de Gaia. Metro departures are regular and take about 1h to reach Metro Station D. João II and take a 5 minute walk to R. Visconde das Devesas where you will see the Holiday Inn Gaia/Porto Hotel.
There are several operators (Get Bus, Flix Bus, ALSA) that service a direct route between Francisco Sá Carneiro Airport (OPO) and Gaia. The journey takes less than an hour, and costs aprox. 6-9 EUR.
From Porto city center, you can get a direct bus to Gaia from the Bus Terminal at Campo 24 de Agosto (Terminal Rodoviário do Campo 24 de Agosto). Also, there are several operators that service this route, which takes also aprox. 1 hour at 6-10 EUR.
Additional hotels will be added to this list with a discount to the conference participants.